High quality, but tiny quantities will make Burgundy 2016 a very popular vintage. Be quick to secure your share!
Contact the Fine Wine Team
If you would like more information on any of the wines detailed below, or would like some advice on Fine Wine buying, please contact one of our experts in the Fine Wine Team who will be happy to help you with your query.
Our specialist team is comprised of Gus McLean, Stewart Pryce, Joe Fogg and Jeff Rean, who have a wealth of experience of the fine wine trade behind them.
Phone: 03330 148 202
Email: finewine@laithwaiteswine.com
What is En Primeur?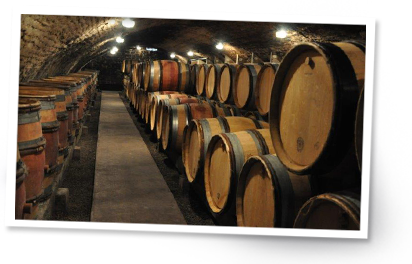 For En Primeur sales, please call us on: 03330 148 202
Featured Wines
Our pound-for-pound champion Red and White of the vintage.
What is meant by 'En Primeur'?
It means reserving top vintages before they are bottled. By paying an instalment 'up front', you reserve wine while it is still in the barrel, before the wines are shipped to the UK throughout the course of 2018.
How does payment work?
Now you need only pay the 'cellar door' price. Prior to delivery, we will invoice you for the second instalment (duty - around £2.16 a bottle at today's prices) plus VAT on the total. Delivery (currently £7.99) is also applicable, unless you are a member of Unlimited. Alternatively, you can keep your case stored In Bond or Duty Paid in our state of the art temperature- and humidity-controlled customer storage facility (currently £10.80 per case per year).
The advantages of 'En Primeur' buying
Demand for fine wines is always high as there simply isn't enough to go around. En Primeur guarantees you an allocation of the finest wines at opening prices - providing you are quick!
Reservation certificates
Once we receive your order we will send you a Reservation Certificate to your customer address. If the wines you have chosen are sold out we'll contact you to advise which are still available.